Good morning Mr. "C"
I wasn't expecting you today
I suppose I wasn't expecting you at all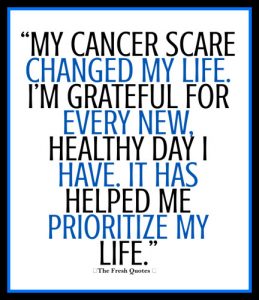 I was unprepared for your arrival
I'll set a plate for you, sit for a trifle
Good morning Mr. "C"
When I was told you were here
I was taken by surprise and fear
I never expected you would call
I never expected it at all
Good morning Mr. "C"
My life will change as you well know.
You have to stay that's what I've been
Told
I know you've come to live with me
And never more will I be free
Good morning Mr. "C"
It's been difficult having you hanging
Around. Having your shadow no matter
Where  I'm found
My life will no longer  be the same
But on whom do I place the blame?
Good morning Mr. "C"
Birth and death happen to us all
I have no part in that decision
God makes that determination, not
You Mr. "C".
Stay as long as you like. Would
You mind passing me the tea?